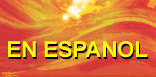 RECongress 2014
March 13 (Youth Day) & March 14-16, 2014
2014 Theme
"Hope: A World Afire" / "Esperanza que Enciende al Mundo"
Youth Day Theme
"Never Alone, Forever Accepted"
• Dates
• Emailing

Online at archive.recongress.org


Email us at
congress
@la-archdiocese.org

Office of Religious Education - Archdiocese of Los Angeles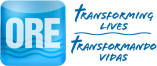 Friend us, find us,
watch us, share us...



Early Discounts End January 22
The lower rates for the Los Angeles Religious Education Congress and Youth Day end after January 22. If you haven't already registered, be sure to register soon to get the lower fees. Also, check our updated listing of exhibitors for Congress 2014. And Congress attendees are now able to pre-order online specially priced Disneyland and Disney California Adventure tickets.

For those who registered early — and provided an email address — you can log back into your account to check if your tickets are among those being mailed. The first mailing of 4,709 tickets will go in the mail today.

For those of you emailing or phoning in to the Congress office, you may have been in contact with Joanna Aguilar. Joanna has worked in the Office of Religious Education for several years and in November added the role of Congress Administrative Assistant, taking over for Veronica Reyes (who welcomed a baby boy on December 27, 2013).

Are you receiving this Congress Emailng in your inbox? Pass along this emailing or our link — archive.recongress.org — to receive the latest information about Congress 2014 and encourage your friends to sign up for our Congress Emailing for updates. If you do not care to receive future updates, you can find removal information at the bottom of this message.

¡Para información en español, clic aquí!




WHAT IS CONGRESS?
The Religious Education Congress, sponsored by the Archdiocese of Los Angeles Office of Religious Education, is the nation's largest annual gathering of Roman Catholics! Our last RECongress, held in March, brought together nearly 40,000 people during the four-day weekend! We had registrants from across the country and as far away as Ireland and Australia.

DATES
The 2014 Los Angeles Religious Education Congress dates are:
• March 13, 2014 (Youth Day)
•
March 14-16, 2014
Location
Congress is held annually at the Anaheim Convention Center, located at 800 West Katella Ave. in Anaheim, Calif. (just south of Disneyland and Disney California Adventure). See a Yahoo Map
Fees
The registration fee for Youth Day 2014, March 13 is $30 per person. The adult days have a separate registration and fee, which is $70 per person. Fees increase after the late registration date (postmarked after January 22, 2014). There is a $30 processing fee for refunds. There are NO REFUNDS AFTER JANUARY 22, 2014.
Registration
You can register for Congress by check (mailing in your registration) or online by credit card. And with your registration — both online and mailed — be sure to provide your email address. EVERYONE who has provided a working email will receive confirmation of registration along with your ticket assignments. Want to switch a session? Want to change a workshop to attend with a friend? No problem. Go online and make your changes. Changes can be made up until the time tickets are printed.
SPECIAL DISNEY OFFER

Congress attendees can now pre-order specially priced Disneyland Resort Tickets. Find Disneyland and Disney California Adventure tickets, with special pricing on evening, single- and multi-day passes for both Disneyland Resort parks. This online offer is only available at www.disneyconventionear.com/ZMRC14A. Tickets are valid March 7-18, 2014. See information and notes on our Updates page.
Twilight Convention Ticket - valid after 4:00 pm or up to four (4) hours before park closing, whichever is earlier.

Convention 1-Park Tickets
Enjoy a day at either Disneyland or Disney California Adventure. (2-, 3-, 4- and 5-day tickets also available. Multiple-day tickets are not valid for visits to both theme parks on the same day.)

Convention Park Hopper Tickets
Enjoy a day at either Disneyland and Disney California Adventure. (2-, 3-, 4- and 5-day tickets also available. Multi-day tickets valid for visits to both theme parks on the same day.)

Tickets include unlimited use of attractions (excluding arcades and midway games). The general public will be admitted. Parking not included. All of these tickets expire March 18, 2014.
YOUTH DAY UPDATE


Speaker Judy McDonald has announced that she will not be presenting at this year's Youth Day. Please keep her in your prayers as she will be undergoing back surgery. Jesse Manibusan will now be presenting her workshop.
YOUTH DAY
Thursday, March 13, 2014
Session K" "Dealing with Stress"
Are you stressed? Does just being asked the question stress you out? We all get stressed from time to time, but how we choose to deal with it can really say something about us. Come to this session if you are OK with laughing and loving God and, oh ya, totally stressed out!



Jesse Manibusan
Itinerant witness, songwriter, speaker, joy cultivator, storyteller and evangelizer, Jesse Manibusan is co-founder, along with his wife, Jodi, of 2by2 Ministries. With over 28 years of experience as a music minister, catechist and youth worker, he travels throughout the United States, Canada and beyond, with numerous appearances at the L.A. Congress, World Youth Days, and various parish missions, Catholic schools and diocesan events. A workshop clinician, composer and recording artist, Manibusan has several CDs published by Oregon Catholic Press and spiritandsong.com.
YOUTH DAY SPEAKER FEATURE: FR. STAN FORTUNA


Fr. Stan Fortuna, a Catholic priest, is one of the founding members of the Community of Franciscan Friars of the Renewal. Before he entered the priesthood, he was a professional jazz musician, and he continues to play bass and sing at his presentations at conferences both nationally and internationally. In 1987, Fr. Fortuna established the non-profit Francesco Productions to record and distribute evangelical music and video productions with all of the proceeds benefiting the community's work with the poor of South Bronx, N.Y.

YOUTH DAY
Thursday, March 13, 2014
Session B: "Love – The Fundamental Vocation for Everybody"


This workshop will focus on the fundamental vocation for every human person without exception: Love. Love is for everybody. For all the different states of life in the Church, as well as for believers and non-believers. What does this mean? How does it happen? What happens when this doesn't happen? Who's to say? Come and see.

CONGRESS SPEAKER UPDATES
Though we have a few speakers that are not able to make it for Youth Day and Congress, the workshop will still be offered. Here are the replacement speakers for the Congress workshops.
Session 1-02: "The New Evangelization" (*) – Fr. David Loftus will replace
Fr. Pat Brennan
Session 3-09: "Do You See What I See? A Catechist's Perspective" (*)
– Nancy Bird will replace Saundra Kennedy
Session 5-06: "Communio (*) – Bill Huebsch will replace Fr. Pat Brennan
Session 7-14: "Motivator, Model, Minister…Catechist, Who Do You Say You
Are?" (*) – Joe Paprocki will replace Saundra Kennedy

SPEAKER FEATURE: JIM WALLIS


Jim Wallis is a best-selling author, public theologian and frequent national and international speaker. Author of 10 books, he is founder and President of Sojourners and Editor-in-Chief of Sojourners magazine. Wallis' columns run in major newspapers and blogs, and he appears on radio and television as a commentator. He has taught at Harvard University and currently teaches a course on "Faith, Social Justice, and Public Life" at Georgetown University in Washington, D.C.
Friday, March 14, 20144
1:00 - 2:30 pm — Session 2-24
"Revolutionary Hope" (*)
Jesus was not a zealot, but his movement was revolutionary in that it exposed the misplaced priorities of the world's systems. Jesus puts the last at the front of the line, blesses the poor, promising them his Kingdom, and offers hope to the hopeless. So what does Jesus' Kingdom look like, and how is his Kingdom different from any other kingdom? What are the ways in which we're called to share this hope with a hopeless world?

Friday, March 14, 2014
3:00 - 4:30 pm — Session 3-27
"The Common Good and an Uncommon Hope " (*)
Ours is a shallow and selfish age and we are in need of conversion – from looking out just for ourselves to looking out for one another. It is easy to feel hopeless, that this is all there is. But how does our pursuit of the common good point us to and awaken an "uncommon hope" of the world that is to come?
See the Congress 2014 Speakers Page
SATURDAY, MARCH 15, 2014 - 5:15 pm


Our Native American liturgy will be celebrated by Rev. Henry Sands, with music led by Donna Peña. The Native liturgy is a celebration of different Indian tribes' or nations' traditions blending with our Catholic faith. We will celebrate our spiritual moments with color, music, regalia, dance and native prayers.
Fr. Henry Sands comes to us from the U.S. Conference of Catholic Bishops' Secretariat of Cultural Diversity as a consultant on Native American Affairs. He deals with issues concerning Native Americans. Fr. Sands is a full-blooded Native American belonging to the Ojibway, Ottawa and Potawatomi tribes. He grew up on Walpole Island (Bkejwanong First Nation), which is an Indian reservation located in the St. Clair River between Michigan and Ontario.
See the other Congress Liturgieses

Friday and Saturday, noon-3 pm – Hall A
Come watch SiriusXM Radio's "The Busted Halo Show" as it broadcasts live from Congress. Join in the fun with host Fr. David Dwyer and his team as they interview speakers and entertainers appearing at Congress 2014. The Busted Halo Show airs Monday through Friday, from 7 pm to 10 pm Eastern time on SiriusXM Satellite Radio channel 129.

Go to the Congress Spotlight page
HOTELS


Don't forget to make your travel arrangements now for the 2014 Los Angeles Religious Education Congress. We have secured special rates for Congress attendees at a number of hotels with pricing to meet everyone's needs. Make sure when making your reservations you mention the Religious Education Congress so that you receive our special rate.
JUST FOR SOUTHERN CALIFORNIANS


Ralphs Grocery Company, a major supermarket chain in the Southern California area, supports schools, churches and other non-profit organizations with annual contributions. The Los Angeles Religious Education Congress is a member of Ralphs Community Contributions Program. Simply by using your Ralphs rewards Card a portion of eligible purchases are contributed to the RECongress. This is an annual program that must be renewed each year. The current term runs from September 1, 2013 through August 31, 2014!
If you were part of the program last year, we thank you, but everyone needs to re-enroll each year. We encourage all Ralphs shoppers to sign up for the free Ralphs rewards Card and register their card with the Community Contributions Program. It's easy! Every time you shop for groceries and scan your card at Ralphs, RECongress will automatically earn up to 5% of all eligible purchases per enrolled card. Sign up now! It's never been easier to contribute to the RECongress.
Organization Name: Archdiocese of Los Angeles - Religious Education
Organization Number: 90658
Find step-by-step instructions and information online.

See the RECongress Ralphs page
RECONGRESS.ORG
You can find all Congress information and updates online. We have posted all the speakers and workshops, along with ways to find workshops by topic. Check our site for updates and announcements.
EMAILING
Be sure to sign-up for this twice-a-month Emailing about Congress updates and events. You may opt out from the Congress Emailing at any time from the link below. Our Emailings for Congress 2014 are scheduled only through April 2014.