The theme for the Los Angeles Religious Education Congress has been announced for our March 2014 event: "Hope: A World Afire" / "Esperanza que Enciende al Mundo." You can find past themes, and reflections on the themes, online on our web site. Also, check online for our growing list of Congress speakers for Congress 2014. Registration for RECongress will begin in October 2013.

Pass along this emailing or our link — archive.recongress.org — to share with friends and encourage them to sign up for our Congress Emailing for updates. If you do not care to receive future updates, you can find removal information at the bottom of this message.

¡Para información en español, clic aquí!




WHAT IS CONGRESS?
The Religious Education Congress, sponsored by the Archdiocese of Los Angeles Office of Religious Education, is the nation's largest annual gathering of Roman Catholics! Our last RECongress, held in March, brought together nearly 40,000 people during the four-day weekend! We had registrants from across the country and as far away as Ireland and Australia.

DATES
The 2014 Los Angeles Religious Education Congress dates are:
• March 13, 2014 (Youth Day)
•
March 14-16, 2014
Location
Congress is held annually at the Anaheim Convention Center, located at 800 West Katella Ave. in Anaheim, Calif. (just south of Disneyland and Disney California Adventure). See a Yahoo Map
Registration
The key to registration is the Registration Guidebook, which contains all workshop and speaker descriptions, entertainment and liturgy options, and all events during Congress. If you attended RECongress 2013, you will automatically be mailed a Registration Guidebook. If you need a Guidebook, please order one here. (Guidebooks will be available late-October.)
CONGRESS THEME


"Hope: A World Afire" /
"Esperanza que Enciende al Mundo"
The theme for our Congress 2014 event has been announced. There is a listing of all our themes online. You can also find reflections on the theme on our web site.
See the RECongress Themes Page
YOUTH DAY THEME & VIDEO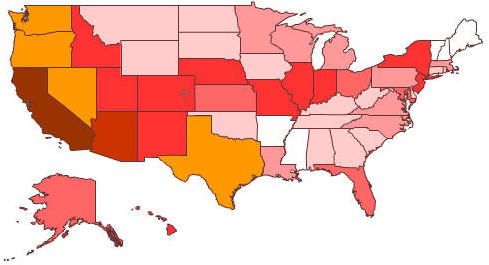 The theme for Youth Day 2014 is "NEVER ALONE, FOREVER ACCEPTED." The theme was developed at the summer meeting of the Youth Day Coordinating Team. The readings for the day are also the same readings as last year's: Esther C:12, 14-16, 23-25; Psalm 138: 1-2ab, 2cde-3, 7c-8; and Matthew 7:7-12. Please feel free to start using those readings as you begin to plan your participation in Youth Day 2014 on March 13!
You can also find the new Youth Day 2013 photo slideshow online at http://www.youtube.com/watch?v=gBonsSt3GWE (or click the graphic above).
CONGRESS SPEAKERS
We are now updating our online listing of speakers for 2014. Over the four-day weekend, we have over 200 speakers scheduled, presenting nearly 300 workshops, including 26 sessions on Youth Day, 60 workshops in Spanish and 8 in Vietnamese. And our speaker categories range from Adult Education to Women's Issues, from Elementary to Young Adult Ministry, and from Liturgy/Music to Spirituality/Prayer.
Our future Emailings will highlight sessions from different categories. Find the latest listing of Congress 2014 speakers on our Web site.
HOTELS


Consider staying in town for Congress. You can check our list of RECongress-contracted hotels with special rates for Congress attendees. You can find the listing of hotels, and our interactive map of these hotels, on our Web site. When making reservations, be sure to ask for the Religious Education Congress rate.
See the RECongress Hotels Page
CONGRESS VIDEOS ONLINE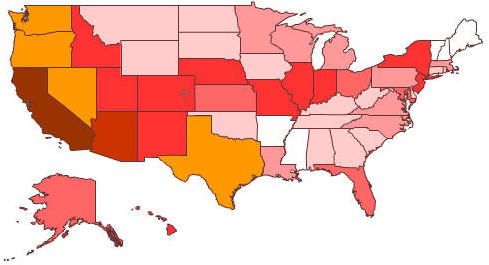 On our RECongress Channel on YouTube you can find nearly 100 videos from Congress — and nearly 40 hours of programming just from Congress 2012. Watch the Arena events in their entirety, beginning with Youth Day on Thursday and running through Sunday. Find all of this at our YouTube.com/RECongress Channel. And don't miss out on our other social media sites: follow us on Twitter @LACongress and find us on Facebook at www.facebook.com/RECongress.
RECONGRESS.ORG
You can find all Congress information and updates online. We will soon be adding Congress Spotlights and are constantly updating speaker and hotel information. Check our site for updates and announcements.
EMAILING
Be sure to sign-up for this twice-a-month Emailing about Congress updates and events. You may opt out from the Congress Emailing at any time from the link below. Our Emailings for Congress 2014 are scheduled only through April 2014.