YOUTH DAY THEME ANNOUNCED
The Religious Education Congress opens with Youth Day on March 18, the Thursday of our Congress weekend. The theme for Youth Day is I'M JUST SAYIN'... This theme might seem a little strange at first glance, but after reflecting on the readings for the day it makes perfect sense. See our Youth Day page for the Youth Day Welcome Letter and a reflection on the Day's theme.

---

Start your planning now to attend Congress 2010. Pass along this emailing or our link — archive.recongress.org — to share with friends and encourage them to sign up for our Congress Emailing for updates. If you do not care to receive future updates, you can find removal information at the bottom of this message.

¡Para información en español, clic aquí!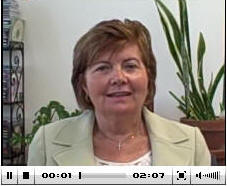 WHAT IS CONGRESS?
The Religious Education Congress, sponsored by the Archdiocese of Los Angeles Office of Religious Education, is the nation's largest annual gathering of Roman Catholics! Our last RECongress, held in February/March 2008, brought together nearly 40,000 people during the four-day weekend! We had registrants from across the country and as far away as Ireland and Singapore.
Watch the Director's 2010 Welcome

DATES
The 2010 Los Angeles Religious Education Congress dates are:
• March 18, 2010 (Youth Day)
• March 19-21, 2010 (Congress days)

Location
Congress is held at the Anaheim Convention Center, located at 800 West Katella Ave. in Anaheim, Calif. (just across from Disneyland and Disney's California Adventure). See a Yahoo Map

Fee
The registration fee for Congress is $60 ($70 after February 5, 2010).

Registration
The Registration Guidebook contains all workshop and speaker descriptions, entertainment and liturgy options, and all events during Congress. There are two Registration Forms per book. If you attended RECongress 2009, you will automatically be mailed a Registration Guidebook. If you need a Guidebook, please order one here. (Guidebooks will be available late-October.)

WHO'S UNDER YOUR CARBON FOOTPRINT?
Grand Arena Lobby, all weekend
This year, our Art Exhibit at the Religious Education Congress is being supplanted by the Catholic Coalition on Climate Change. See this Special Exhibit at Congress in learning to take steps to reduce our carbon footprint, care for "the least of these" (Mt 25), and raise our voice on behalf of Creation and the poor. Explore stories and images of our world's most vulnerable people who experience the greatest impact from climate change, but who contribute the least to the problem. Discover inspiring and prayerful responses to climate change, including the St. Francis Pledge to Care for Creation and the Poor.
LITURGIES AT CONGRESS
Congress annually works to offer a number of liturgies of different character. Here in the Los Angeles Archdiocese, liturgy is celebrated every Sunday in no fewer than 50 different languages. Our Congress Liturgy Committee has worked "to inculturate the liturgy shaped within the universality of the Roman Rite and the Church of Los Angeles."
Congress 2010 will offer 18 Eucharistic Liturgies of different character, including African American, Byzantine, Celtic, Contemplative, Indonesian, Jazz, Nigerian, Spanish, Spanish, Vietnamese, Young Adult – as well as morning praise, evening prayer and a Lamentation service.
CONGRESS SPEAKERS
Congress once again offers a wide variety of speakers (182 of them this year) presenting sessions from personal growth to music to dealing with your child. There are workshops available in in English, Spanish and Vietnamese. You can find an updated listing of speakers (now with photos) online.
| | |
| --- | --- |
| Number of Workshops: | 315 |
| English Workshops: | 221 |
| Youth Day Workshops: | 28 |
| Spanish Workshops: | 52 |
| Vietnamese Workshops: | 8 |
See our Listing of Congress Speakers

RECORDED SESSIONS AT CONGRESS
Many of the speakers at Congress have given their permission to record their workshop. (NOTE: Delegate recording of any workshop or general assembly is not permitted.) CSC Digital Media offers selected sessions from current and past Religious Education Congresses available on Audio CDs (since 2006) and Cassettes (only through 2008). Find 10 years of your favorite Congress speakers on our "Recorded at Congress" link page.
Find Recorded Congress Workshops
HOTELS
Find a hotel for Congress using our online 2010 Hotel Interactive Map! The RECongress has contracted with 31 hotels nearby the Anaheim Convention Center to offer special rates for attendees. We suggest making hotel reservations as soon as possible. When making reservations, be sure to ask for the Religious Education Congress rate. You can find updated information about contracted hotels online.
See the Listing of Hotels for Congress 2010

JUST FOR SOUTHERN CALIFORNIANS
Ralphs Grocery Company, a major supermarket chain in the Southern California area, supports schools, churches and other non-profit organizations with annual contributions. The Los Angeles Religious Education Congress is a member of Ralphs Community Contributions Program. Simply by using your Ralphs rewards Card a portion of eligible purchases are contributed to the RECongress. (Note: This is an annual program that must be renewed each year. The current term is September 1, 2009 through August 31, 2010.)
We encourage all Ralphs shoppers to sign up for the free Ralphs rewards Card and register their card with the Community Contributions Program. It's easy! Every time you shop for groceries and swipe your card at Ralphs, RECongress will automatically earn up to 5% of all eligible purchases per enrolled card. Sign up now! It's never been easier to contribute to the RECongress.
Organization Name: Archdiocese of Los Angeles - Religious Education
Address: 3424 Wilshire Blvd., 3rd Floor, Los Angeles, CA
Organization Number: 90658
Find step-by-step instructions and information online.
Read About the Ralph rewards Program
RECONGRESS.ORG
Watch for upcoming Congress Emailings on all our special RECongress events — including a Friday night Poetry Reading, the 2010 Film Showcase, Sacred Space the list of entertainers performing at our afternoon and evening concerts... and more! Check our site, too, for updates and announcements.
EMAILING
Be sure to Sign-up for the Congress Emailing List. You may opt out from this Emailing at any time from the link below.

© 2009 RECongress.org